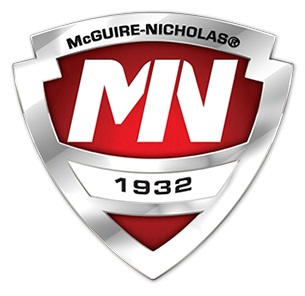 These knee pads feature high impact, shatter resistant caps and pads made of soft foam covered by Cordura nylon. They can be used in applications like combat, law enforcement, airsoft, paintball, construction, or just working on your car.
Genuine US Military Issue (NSN# 8465-01-599-7026)
One Size fits Most
Soft foam covered by Cordura® nylon
Shatter resistant caps
Made in USA
Statistics are showing that 60% of knee injuries are a result of wear and tear and could have been prevented by using protective equipment like knee pads.
Knee Pads are designed to protect against impact and provide padding when kneeling. As well as in the work place, knee pads are commonly used in various sporting and recreational activities such as cycling or horse riding, again providing protection to the user in the event of a fall.
These pads were made by McGuire-Nicholas a leading manufacturer of work gear since 1932. These Knee pads have dual fastening strap closures for comfort and to prevent slipping. They feature high impact shatter resistant caps and are soft foam covered by durable Cordura nylon. These knee pads are multicam, the US Army's OCP (Operational Camouflage Pattern) ACU (Army Combat Uniform) until 2015. These pads were lightly used by US Troops in the field.
---
We Also Recommend
---
Great Products
I messed up my previous Review I've had very good experiences with McGuire products everyone of them. I am a grandfatherd customer now!! Thanks guys!
Army Pride
I knew what I was looking for and there it was online. I am glad they were used by a veteran and can see a second life protecting a old soldiers knees around the house. It is a good service you provide.