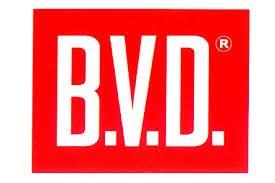 3-pack of Brown Briefs, proudly manufactured in the USA
3 briefs per pack (brown)
United States military issue
Wash and wear natural cotton fabric
These 100% combed cotton men's BVD briefs are authentic military issue, manufactured with pride in the USA. Available in basic brown, these quality briefs are preshrunk to ensure a perfect fit wash after wash. Easy to care for—simply wash as normal and tumble dry.
---
We Also Recommend
---
Government Issue
We donated them to the homelessness
Now that I've got my ReFrAD, these retro GI Issue shorts have a certain cachet . . .
Anybody remember Release From Active Duty? Didn't think I'd want any more GI Issue stuff, but these shorts are far superior to some white ones with something about kangaroos--over the years, those got thinner and thinner and started to stink of slave labor. But enough of that, these brown briefs are sturdy, have a stronger weave, better elasticity and a better overall fit. Definitely five-star stuff and if you have anything to do with the military, you know that five stars is really as good as it gets. Thanks, folks.
Great Business
Great company to do business with. Great service and quality products.
This is my second time, everything went and feel good. No problem will order again. THANKS