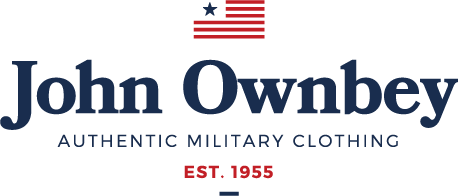 The Woobie jacket is both a military fashion item as well as a functional piece of outdoor apparel. The quilted jacket is made of a nylon outer and a polyester filling to keep your core snug and warm and the interior cell phone and pen pocket are perfect for keeping your items organized and ready.
These run slightly tight - if unsure of your size we suggest sizing up.
Nylon outer/polyester batting
Button-front closure
Interior phone/pen pocket
2 Front pockets
Made in USA
The jacket is made with pride in the USA by the famed government contractor John Ownbey Co.
The Woodland Camo variant has an olive drab interior lining and the black jacket has a black interior lining. Both the Woodland Camo and Black jackets feature a M81 woodland camo pocket.The OCP variant has an OCP pocket.
The John Ownbey Company was founded in 1955 to supply the American Government with jackets and bombers for the increasing number of pilots. After the great air battle successes in World War II the US Air Force put more pilots in the sky than ever before. During the Korean and Vietnam War, the John Ownbey Jackets would see action in some of the most decisive air battles in history. The John Ownbey company continues its legacy and still creates iconic and quality apparel for everyday wear. Because Legends are Timeless.
---
We Also Recommend
---
Jacket size very small for a large
Woobie very good
woobie jacket
well constructed, good fit (not cut weird), true to size (large). I ordered a size up as recommended by others but I wish I hadn't. I wish there were measurements of the garment online, especially the chest measurement. I wish the polyester batting was thicker; there isn't much insulation compared to other liner jackets. a classic though, and worth the money.
Woobie jacket/field jacket liner
Arrived promptly. Is very lightweight but very warm. I especially like the knit cuffs, keep cold drafts from going up your arm.
Purchased the small, fits snug and close to skin. I feel the pockets aren't placed well. But overall great liner. Better then the M65
Warm
Nice jacket. Just be sure to order a size up as these are small.