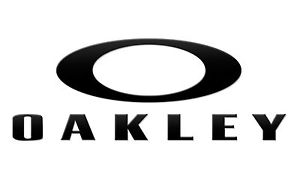 Product Details
Polished White Frame color
Prizm Low Light Lens color
Standard Fit
Product Code: OO9188-8859
About PRIZMâ"¢ Lenses
Prizmâ"¢ is a revolution in lens optics built on decades of color science research. Prizmâ"¢ lenses provide unprecedented control of light transmission resulting in colors precisely tuned to maximize contrast and enhance visibility.
About Flak 2.0
Oakley engineering takes performance to the next level and brings style along for the ride. Flak 2.0 offers a standard size frame with enhanced lens coverage, and every millimeter of the lens is optimized with High Definition Optics® in a ruggedly durable yet lightweight design. Designed to push your limits with patented XYZ Optics® for razor sharp clarity and secure grip of Unobtanium®
About Oakley
Oakley was founded by James Jannard in 1975 out of his garage with an initial investment of $300. Interestingly, the name "Oakley" came from Jim's English Setter, "Oakley Anne." He began by selling what he called 'The Oakley Grip' out of the back of his car at motocross events. Most of Oakley's designs, fashion pieces, gear, etc. were developed with extensive athlete input and testing in the field – including extreme conditions. Oakley also maintains US Standard Issue, which provides U.S. military and law enforcement eye protection. Oakley Government Sales has been selling Oakley to the military for over 20 years. Over time, Oakley's military line has transformed from a few models to a highly specialized division within Oakley. New generations of products are constantly developed at Oakley's California research and production facility. Oakley's partnership with the U.S. Armed Forces began in the 1980's. The alliance was formed to develop new technologies that improve the safety, performance and comfort of our soldiers. This initiative in research and development continues to produce combat ready equipment for those whose lives depend on their gear.
---
We Also Recommend
---
Sunglasses order
I ordered some Oakley sunglasses from McGuire and they arrived quickly and without so much as a fingerprint on them. They were flawless!
Super service
They flawlessly completed my order so I could use them camping!
Ladies golf sunglasses
They are perfect. These glasses are not too dark and are very comfortable.
They are exactly what I wanted and at a very good price.
Oakley Flak 2.0 XL
Fantastic glasses. Fit, functionality, durability and aesthetics are top notch. I have a collection of lenses that I use for this frame. Removed 1 star for PRIZM low light lens that comes with it as it doesn't increase rose contrast like darker PRIZM trail lens.
Link to PRIZM low light lens that comes with it www.oakley.com/en-us/product/W0OO9188R?variant=888392337115
Great glasses at a phenomenal price!!
You can't beat the price. McGuire has a great team put together. I will definitely be doing more business in the future. Keep up the great work!!