Israeli Combat Bandage - 4"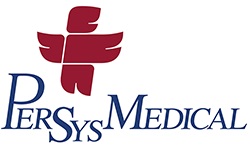 Vacuum-sealed, low-cube packaging; quick and easy self-application
Israeli battle dressing (IBD) - size 4 inch wide
Pressure applicator
Non-adherent pad
Stop and go release
The Israeli bandage is an innovative, combat proven first-aid device for the staunching of blood flow from traumatic hemorrhage wounds in pre-hospital emergency situations. This 4-inch-wide, all-in-one device consolidates multiple first-aid devices.
---
We Also Recommend
---
Israeli Bandage
Good quality. Shipped fast. Great service.
Israeli Bandage
Package arrived timely and exactly as advertised. McGuire Surplus is a fantastic site. Definitely my go to choice for surplus deals. Great customer service also!
Great milsurp and again great shipping
Israelis are brand new, this is my third order from these guys and it's been smooth each time 10/10 would recommend for those into milsurp
Great service
Very easy to do business with
Israeli Combat Bandage...great for your med kit!
This is the real deal, effective and easy to use. Delivery was fast, and exactly what I ordered.