Polartec® 100 Military Spec Fleece Watch Cap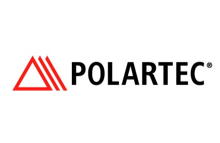 Polartec 100 means lightweight, flexible and breathable fleece.This 100% polyester military style watch cap is great for skiing, shoveling, or everyday wear. Whether you're trekking through snowy hiking trails or driving to Costco, this is the cap you'll wear daily from fall to spring. Made In USA
One Size Fits All
Flexible
Breathable
100% fleece
Made in USA
This Polartec 100% Fleece Watch Cap is universally flattering and oh-so-warm and comfortable. Wear it on the slopes or to sip coffee at the corner café. It will keep you warm while shoveling out of a winter storm or while eliminating your enemies on the battlefield.

.
---
We Also Recommend
---
Polartec® 100 Military Spec Fleece Watch Cap
OD green fleece winter hat
So to start with it's a nice fleece hat , I like the color and style of it but it seems to lack the proper amount of material ! And it doesn't seem to want to stay in place on my head it keeps "ridding up" which is disappointing leaving my ears exposed ! Otherwise the hat is okay.... At this point I'm going to have to find another hat that can provide the coverage and stay in place
Great service
After my Great Pyrenees destroyed my military issued Watch Cap, I needed a quick replacement. If you have never worn one of these, you owe it to yourself to try one. I'm sure you will love it.
I ordered a replacement from McGuire Army Navy and had my new one on my head three days later. Great service!
When I put it on, I immediately felt the comforting warmth.
Fleece cap
Well fitting
Drys quickly