GI Oxford Shoes -Slightly Blemished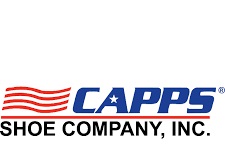 Besides its unbeatable price, the core value of this classically styled uniform shoe is its comfort. These shoes offer high durability to reduce fatigue to the wearer while providing you with a professional appearance. Its removable dual-density cushion inserts, make the shoe comfortable and helps you stay on your feet longer, and its dense outer sole helps provide extra comfort and shock absorption.
These shoes are blemished and might contain minor stitching errors, scuffs, and/or cosmetic blemishes 
100 % military-grade Leather
VIBRAM Sole
Removable cushion inserts
DRI LEX lining
These shoes also feature a DRI LEX lining that helps fight against mildew and odor while keeping you ventilated. It is made in quality military-grade Leather; they are also approved for use by the Police and Sheriff's Departments Nationwide.
---
We Also Recommend
---
Great shoes for super cheap
Great American Shoes
I just recently purchased and received from McGuire CAPPS Uniform shoes. I purchased the "blems" as I am not quite certain of my size…
These shoes are anything but "blems"! Quality is outstanding! The "blem"aspect is irrelevant…not notable.
I purchase brown and will probably purchase black after I get a better fix on my preferred size…
And before I forget, these are AMERICAN MADE and less than 30 DOLLARS!
I can't wait until I confirm my size so I can go back to McGuire and order some more awesome stuff!
Nice Quality
Good Stitching, brilliant Vibram Sole. I'll buy again.
Shoes
Shoes look like good quality. Fit is good. Need a longer and better shoe string.