Military Entrenching Tool
$3599

$35.99

Save $-35.99
---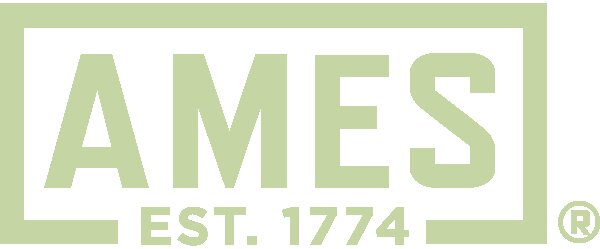 This hand shovel is great for a variety of activities, from hunting to gardening. The hardened steel is rugged and not easily dented. It can be used, fully extended, as a shovel, or locked at 90°, and used as a pick.
100% Hardened Steel
D-type hand grip
One serrated cutting blade edge; one axe blade
23" x 6" x 2" When Fully Open
9" x 6" x 2" When Folded/Collapsed
Matte Black
Genuine Issue
NSN: 5120-00-878-5932

Replaced by NSN 5120-01-476-7556

Mil-Spec: MIL-I-43684A
Made in the USA by Ames Co.
The tri-fold e-tool shovel is an invaluable military, outdoors and safety tool. Besides the obvious use as a standard digging shovel, the blade locks into a 90º position for easy use as a hoe. There is a locking nut on the bottom to lock the shovel with the blade either flat, or in the bent position. The blade is sharp on one side for small chopping jobs, and serrated on the other for sawing use.
In military use, this shovel can actually be used in close quarters combat. The shovel is sturdy and strong enough that the sharpened blade can be used as an incredibly lethal weapon. During the Second World War, the shovels were used this way between the German and Soviet soldiers, actually more often than digging. 
This rugged tough shovel is a genuine issue US Military item, made in the USA by Ames. It is made from hardened steel, and is not easily dented or damaged. It is 23 inches when fully extended, but folds down to 9 inches by 6 inches to carry easily, and weighs only about 2.5 lbs. It matches the military specification MIL-I-43684A. It is stamped on the side of the handle with "U.S.A" "Ames" and the two digit year of manufacture.
---
We Also Recommend
---
Military Entrenching Tool
Pretty good Used Condition
Serviceable e-tool
I bought the used version. It was well worn, but serviceable. The shovel end had surface rust, the sharp edge had a 1/8" nick, one side of the back of the shovel was bent inward, the rivets were well-hammered/pock-marked, the handle had many worn grooves with burrs and bends, the primary screw had a lot of friction. Some WD40, brass brush, a bench grinder and nail file, and the shovel is now perfectly usable for another twenty years. Thanks!
Husband loves his e-tool
I bought my husband an e-tool for Christmas. He LOVES the authenticity of it and is beyond happy that he was gifted it. The e-tool is in great shape, arrived quickly, and puts a smile on his face. His time in the military was very important to him so items that remind him of those times are so meaningful. Thank you for having this item in stock and for helping to make Christmas joyous for him this year.
Entrenching tool
Quick shipping, and the E-tool was in Bette shape than expected. Genuine Article (Ames), not a knockoff..
Fifty fifty Chance
Hello I received two of the US military and trenching shovels one was in excellent like new condition the other was Rusty and very rough though structurally sound. Perhaps they could be a little more transparent in the future about the possible conditions of the items.