FORTREX Fire-Resistant Flightsuit Pants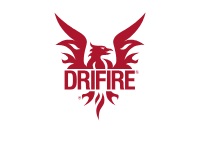 Don't take flight without them!
Made in USA
Reinforced pant button to prevent F.O.D.
Flexible 2-piece ensemble increases air flow
Adjustable Velcro waist tabs for customized fit
Easy access, secure storage pockets on blouse and pants
Velcro + zipper closures on pant pockets for added security
Permanent, inherent flame resistance that won't wash or wear out
Antimicrobial protection to resist odor and improve overall hygiene
Velcro cuffs on ankles offer adjustable fit and minimize rotor distortion
Chest pockets designed for easy access, even when worn under body armor
Upper arm pockets with dual access compartment and improved pen pocket design
Unique design features reduce binding, increase range of motion and reduce snag hazards
These fire-resistant flight suit pants are a pilot's dream pant. Pilots work hard and these pants work even harder to keep them cool and comfortable before, during, and after a flight.
Made with Drifire's proprietary FORTREX fabric, this Flight Suit Pant is moisture wicking and fast drying. To keep you cool and comfortable in warm temperatures it utilizes the patented, optimal blend of dri-release technology to manage sweat and keep you from feeling sticky and sweaty.
These Flight Suit Trousers are made by one of the leading brands of flame-resistant fabrics and flame resistant workwear. Dedicated to ongoing innovation in flame retardant fabrics and garments, Drifire has created an optimal combination of moisture management, flame resistance and comfort. Built to last, this pants inherent flame protection won't wash or wear out over time. It can also be layered to achieve greater levels of FR protection without compromising comfort, and include antimicrobial protection to resist odor and improve overall hygiene.
---
We Also Recommend
---