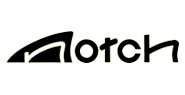 These revolutionary hats feature the patented Notch® design that will end the war between your shades and cap. There is also no button on top so it doesn't interfere with hearing protection or communications devices. The 2"x3" front hook & loop allows for customization with the patch of your choice.
97% cotton 3% spandex
Breathable stretch fit fabric
Low profile fit
Moisture wicking sweatband
2" x 3" hook and loop
These standard notch caps are designed to work with virtually all shooting glasses, safety glasses and wrap-around or sport style sunglasses.
Sizing
To determine your hat size, measure the circumference of your head where your hat will sit. If you don't have a tape measure, you can also use a string and measure it against a ruler. When in doubt, order the next size down.
---
We Also Recommend
---
Great Service!
I was very pleased with my order, came very fast! I ordered the notch hat, and it fits great!
Notch Pro back Hat
This hat is amazing! It fits great, it's quality made, and it really keeps your glasses on your head in a secure and comfortable way. I'm gonna grab a few more as gifts.
A great military surplus find.
It is getting extremely difficult to find actual, genuine military surplus. Not any more I was fortunate to find McGuire Army surplus, and the prices are fair to reasonable, to downright excellent.
Great value
Great cap. The Velcro is high quality as is the flag patch. Plan to buy a few more in the future.