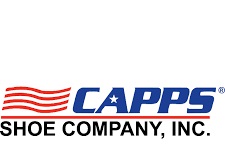 Besides its unbeatable price, the core value of this classically styled uniform shoe is its comfort. These shoes offer high durability to reduce fatigue to the wearer while providing you with a professional appearance. Its removable dual-density cushion inserts, make the shoe comfortable and helps you stay on your feet longer, and its dense outer sole helps provide extra comfort and shock absorption.
100 % military-grade Leather
VIBRAM Sole
Removable cushion inserts
DRI LEX lining
These shoes also feature a DRI LEX lining that helps fight against mildew and odor while keeping you ventilated. It is made in quality military-grade Leather; they are also approved for use by the Police and Sheriff's Departments Nationwide.
---
We Also Recommend
---
Classic Oxford
Surprised at the quality for the price. 100% leather, military grade, but can be shined up with shoe polish. Can be worn with dress pants or jeans. Nice Verbatim sole. Wanted to buy another pair in black, but don't have my size. They have good weight to them, but I wasn't looking for a lightweight shoe.
Solid, Old School Shoe
The brown pair I received are essentially Capps 90259 Commanders with Goodyear welt construction and non-marking Vibram soles. Tag data and tongue markings indicate that they were made in Feb 2020 to Specification GL-PD 19022 for the new Army Green Service Uniform (AGSU; 'Pinks and Greens'). Well, almost made to that spec. Two small chips on the leather coating and a less than perfect heel edge apparently did not allow this pair to pass visual inspection. Neutral Kiwi wax much improved the chips, while a few minutes with an orbital sander squared away the heel.
Leather is finished, corrected grain. The shine improved easily with the Kiwi. The brown color appears to be the Army's "Heritage Walnut", not the dark brown (Naval aviation perhaps) color shown in the stock Capps photograph. (The tag reads "90259-A".)
Sizing appears spot-on. I'm a 9.5 heel-to-toe, and exactly E-width. The 9.5E fits perfectly with lightweight boot socks (Fox Style #6070). Two full days were needed for some break-in, after which creasing at the vamp break was well developed.
Gripes are few. The vertical stitching at the fronts of the quarters at the throat loosened up a bit due to me working shoe polish into the tongue area. I don't think anything will fall apart soon, but a horizontal bar tack at this spot would have probably worked better. Soles squeak mildly on some types of floors. Of course they do squeak a bit at the office, but not at all at home.
They are sharp, solid, unpretentious, and worth, at least to me, the normal $140 selling price. For forty bucks, they're a steal.