Military Entrenching Tool
$2499

$24.99

Save $-24.99
---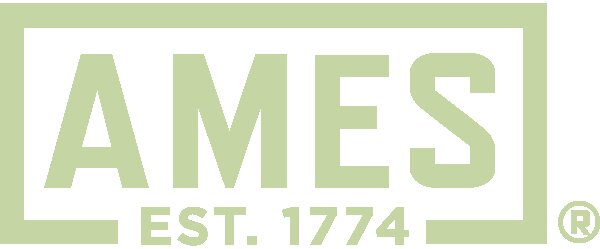 This hand shovel is great for a variety of activities, from hunting to gardening. The hardened steel is rugged and not easily dented. It can be used, fully extended, as a shovel, or locked at 90°, and used as a pick.
100% Hardened Steel
D-type hand grip
One serrated cutting blade edge; one axe blade
23" x 6" x 2" When Fully Open
9" x 6" x 2" When Folded/Collapsed
Matte Black
Genuine Issue
NSN: 5120-00-878-5932

Replaced by NSN 5120-01-476-7556

Mil-Spec: MIL-I-43684A
Made in the USA by Ames Co.
The tri-fold e-tool shovel is an invaluable military, outdoors and safety tool. Besides the obvious use as a standard digging shovel, the blade locks into a 90º position for easy use as a hoe. There is a locking nut on the bottom to lock the shovel with the blade either flat, or in the bent position. The blade is sharp on one side for small chopping jobs, and serrated on the other for sawing use.
In military use, this shovel can actually be used in close quarters combat. The shovel is sturdy and strong enough that the sharpened blade can be used as an incredibly lethal weapon. During the Second World War, the shovels were used this way between the German and Soviet soldiers, actually more often than digging. 
This rugged tough shovel is a genuine issue US Military item, made in the USA by Ames. It is made from hardened steel, and is not easily dented or damaged. It is 23 inches when fully extended, but folds down to 9 inches by 6 inches to carry easily, and weighs only about 2.5 lbs. It matches the military specification MIL-I-43684A. It is stamped on the side of the handle with "U.S.A" "Ames" and the two digit year of manufacture.
---
We Also Recommend
---
Exactly as described
It's the actual military issue tool. Arrived with mud still caked on. Cleaned easily. My only regret is that its ext=treme durability comes at the cost of weight. It's substantially heavier than other, more delicate tools of same size. But undoubtedly stronger. Not best choice for backpacking, but if you want something compact to keep in your car or truck, it's a good one.
Dig away!
As far as a tool goes, this folding shovel is ideal for camping or keeping in the trunk for emergency use. I bought it for camping and find it to be helpful. Heavy to take on a hike, but with many uses, it may be a good choice to load up. The used shovel I received had some minor rust spot that rubbed off with oil. The black paint looks new once I cleaned it. I'd upload a photo, but it honestly cleaned up to look like a new or slightly used tool. The ring to tighten/loosen and affix the shovel head wouldn't turn at all, and I didn't want to use channel locks or pliers on it -- that would have eaten into the knurled texture and made it kind of rough for the future. Instead, I sprayed it with WD40 and let it soak for a while. I did that for about 2 days and it finally freed it. I lubed that (you'll see an engraved mark indicated 'oil') and it was perfect. The nice thing about this version of fold shovel (or E-Tool) is that it actually locks into several angles, not just straight and 90-degrees making it even more useful.
Excellent tool.
It came a little rusty, but I gave it a gas bath, soaked in used motor oil for a few minutes and took the wire brush to it. Then I sharpened it and refined the serated edge. I tested by chopping , digging and plunging it into a stump. Everything was still tight. I was so impressed, I bought another on. I hope the next one comes in just the same.
Can't beat surplus.
Came as advertised. A little more dirt and dust than I thought though. Will be ordering more.
Entrenching Tool
I was looking for an authentic U.S. Military entrenching tool not a cheap knock-off that have flooded the market in recent years. McGuire had one that was used and in rough shape, but it was authentic and did not cost an arm and a leg. I used it recently and was pleased at the quality of the construction, just like the one I had in the Army 35 years ago! Thank you McGuire Army/Navy for a quality product.