Jungle Boot - Panama Sole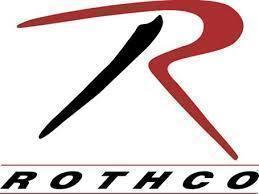 These 8" Jungle Boots from Rothco® are made from heavyweight canvas, with a rubber sole, and leather toe and heel. The slip and oil-resistant Panama sole gives you a good grip and is very easy to clear from whatever dirt and mud gets on it when you are in a muddy or swampy terrain
Rothco® jungle boots are sized larger to pair them with thick socks
8" Height
Panama Sole
Nylon webbing collar
Eyelets lacing system
Made of leather, nylon and canvas
These Rothco® Jungle Boots are perfect for hiking, on the airsoft field, or just a "tactical feel". The boots are made of a canvas & nylon upper as well as a leather toe & heel for durability and are made to last. The sole is a volcanized panama sole that helps push soft mud and clay away providing better traction.
The panama sole on this boot is made of vulcanized rubber. What this means is that the rubber undergoes a chemical process known as vulcanization. This process involves mixing natural rubber with additives such as sulfur and other curatives. Vulcanization makes rubber much stronger, more flexible, and more resistant to heat and other environmental conditions – everything you want in a boot.
---
We Also Recommend
---
Like the boots
I liked them but they only came with one boot lace
Jungle boots
GREAT Products !
Will buy more
Very good product
Very good product and great customer service!
boots review
It's tough to find 12W jungle boots. McGuire Army/Navy had them on hand, shipped them promptly and they not only fit but were in pristine, brand new condition. These are the Vietnam era boots with Panama soles and steel plate in the sole. Tough item to find. Also very good price at $29.99.
They're very good and they fit just right. Only they do stain if you rub them on like the wall or the floor. But other than that they're amazing.