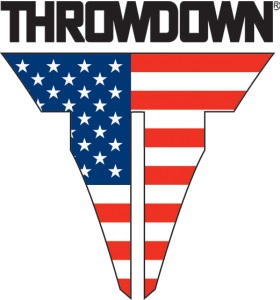 The US Military trains to be the best. Part of their training is to fight in hand to hand combat if the situation arises. The problem is that you cant practice lethal forms of martial arts with someone unless you plan on killing them. So the military uses equipment like this to protect the soldiers protecting us.These Mixed Martial Arts Training Kick Pads are used for just that. 
Features 2 Side Handles
Curved Edges
Whether training in Tae Kwon Do, Muy Thai, Jiu Jitsu, Karate, or Kickboxing, Throwdown is the company  that continues to raise the bar on industry standards and invent new products, while advancing technology and performance for modern hybrid athletes.​​
---
We Also Recommend
---
Awesome low kick pad
I really enjoyed it, a very reasonable price to buy