Multicam Fitted Operator Cap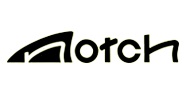 This revolutionary hat features the patented Notch® design that will end the war between your shades and cap. There is also no button on top so it doesn't interfere with hearing protection or communications devices. The 2"x3" front hook & loop allows for customization with the patch of your choice.
98% cotton 2% spandex
Breathable stretch fit fabric
Low profile fit
Moisture wicking sweatband
2" x 3" hook and loop
These standard notch caps are designed to work with virtually all shooting glasses, safety glasses and wrap-around or sport style sunglasses. They are made by Flexfit® and are both stylish and comfortable.
Sizing
To determine your hat size, measure the circumference of your head where your hat will sit. If you don't have a tape measure, you can also use a string and measure it against a ruler. When in doubt, order the next size down.
---
We Also Recommend
---
Multicam Fitted Operator Cap
Really quality cap; materials, stitching, the goggle notches. Now a new favorite for me.
Nice, sold construction, quality material, way better than the Amazon one I ordered!
Excellent Cap
The sizing is perfect so it fits very well, the notched design works very well with my sunglasses and allows me to wear the cap slightly lower than otherwise. Next time I need a cap I will get another of these.
Just what I was looking for
Great cap, good price, fast service! A+++
NOTCH CLASSIC FITTED MULTICAM OPERATOR
Great Hat,The notch works perfectly with my Ess Crossbow Balistic safety glasses, Fits my head perfectly, its a true to size., first I bought one for me and when I found out how nice it is, i end up buying another one for my big brother and he loves it like i love mine,,,i highly recommend this to those who loves going to the shooting range, hiking, beach goers, or even on every day use...