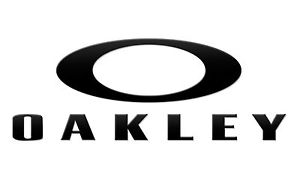 Packable for convenient storage on the fly
Lightweight design provides comfortable carrying
18L Capacity.
17" H x 11" W x 6" D
100% Polyester
Imported
Crafted with ripstop nylon, the Packable Backpack provides durable storage when you need it with a design that conveniently stuffs into an integral pocket. The spacious main compartment stores your athletic goods, and adjustable, breathable air-mesh straps provide comfortable carrying. Featuring ultra-lightweight construction, this backpack is easy to transport and features an ellipse logo for stand-out style.
About Oakley
Oakley was founded by James Jannard in 1975 out of his garage with an initial investment of $300. Interestingly, the name "Oakley" came from Jim's English Setter, "Oakley Anne." He began by selling what he called 'The Oakley Grip' out of the back of his car at motocross events. Most of Oakley's designs, fashion pieces, gear, etc. were developed with extensive athlete input and testing in the field – including extreme conditions. Oakley also maintains US Standard Issue, which provides U.S. military and law enforcement eye protection. Oakley Government Sales has been selling Oakley to the military for over 20 years. Over time, Oakley's military line has transformed from a few models to a highly specialized division within Oakley. New generations of products are constantly developed at Oakley's California research and production facility. Oakley's partnership with the U.S. Armed Forces began in the 1980's. The alliance was formed to develop new technologies that improve the safety, performance and comfort of our soldiers. This initiative in research and development continues to produce combat ready equipment for those whose lives depend on their gear.
---
We Also Recommend
---
Better than a dumb sack
best dumb sack type of bag that I've ever used. It's light weight, very durable, and packable so that's it is not on the belt.
Great Bag
For the price you are getting more than you would hope for. It's light durable and very functional. Only issue is that there is no back support so you will feel everything in your bag and it will be somewhat hot. But works great as a day bag.