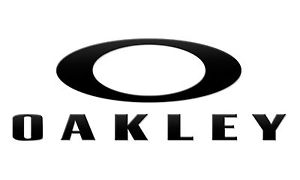 66% Nylon
18% Polyester
16% Polyurethane
Dimensions - 20" x 5" x 31cm
3 Liter Capacity
For a lightweight do-everything bag, this Utility One Shoulder Bag has it all. An adjustable, mesh-padded strap with integrated zip pocket offers both comfort and convenience, and the interior with secure storage panels keeps your essentials secure and organized. A zippered exterior pocket offers additional storage along with compression strapping for smaller, last minute items.
About Oakley
Oakley was founded by James Jannard in 1975 out of his garage with an initial investment of $300. Interestingly, the name "Oakley" came from Jim's English Setter, "Oakley Anne." He began by selling what he called 'The Oakley Grip' out of the back of his car at motocross events. Most of Oakley's designs, fashion pieces, gear, etc. were developed with extensive athlete input and testing in the field – including extreme conditions. Oakley also maintains US Standard Issue, which provides U.S. military and law enforcement eye protection. Oakley Government Sales has been selling Oakley to the military for over 20 years. Over time, Oakley's military line has transformed from a few models to a highly specialized division within Oakley. New generations of products are constantly developed at Oakley's California research and production facility. Oakley's partnership with the U.S. Armed Forces began in the 1980's. The alliance was formed to develop new technologies that improve the safety, performance and comfort of our soldiers. This initiative in research and development continues to produce combat ready equipment for those whose lives depend on their gear.
---
We Also Recommend
---
Excellent Customer Service.
I purchased a sling bag from them but they sent the wrong one. As we all do work longer than after 5 pm and post offices are closed by that time typically. Luckily they understood and still sent the exchanged bag I originally purchased. Luckily all I had to do is print the return label and boom return sent successfully. Very fast shipping!
Hi quality
Bag is in perfect condition, shipping was fast , item was as described, I will say it was perfect excellent and pleasant service thanks
Great bag I love it
This bag is great feels great and carries things I need I recommend it
Nice little bag for dad on the go
I can keep small stuff for the kids and even diapers and stuff. Comfortable and light on my shoulder. Sunglasses fit in the small shoulder strap pocket. Can only fit a smaller water bottle, so not the 30oz flasks. Definitely what I was looking for. If you need a large bag this isn't for you.
1 x Utility One Shoulder Bag