Waterproof Storm Matches W/ Case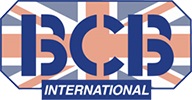 These waterproof, windproof matches are the best survival tool that's possibly ever been invented to go with your camping gear; they come in a floating waterproof match case for safe and secure storage. When the weather gets rough, and all your other matches fail, you can depend on these waterproof, windproof survival matches to start a fire, help you keep warm and even signal for help. Take one of these waterproof match kits with your other survival gear on your next outdoor adventure.
This kit includes 25 matches and a waterproof case
Waterproof and windproof
Matches lit for 15 seconds
The waterproof case floats and keeps matches protected
Waterproof matches will light even when submerged in water, and during harsh weather conditions. Also, its extended length avoids you to burn your fingertips; these matches are super easy to lit by simply striking them against the top of the match case lid. These matches are also ideal for disaster preparedness.
---
We Also Recommend
---
Storm proof Matchs
Great product and essential to my kit
I Shall Return
McGuire Army Navy First Class!!!