Women's GI HI Gloss Uniform Shoes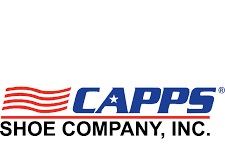 When the job calls for lightweight flexibility and superior cushioning on hard surfaces, give these shiny uniform shoes a try. Although they are made and approved for the uniform board for all armed services and the police and sheriff's Departments Nationwide, its long-lasting comfort and slip-resistant features make them the ideal platform for restaurant managers, kitchen workers, warehouse workers, Etc.,
Made with shiny Poromeric
Oil and slip-resistant
Removable cushion inserts
Moisture resistant
Made in USA
They feature an ultra-lightweight oil and slip-resistant unit sole, a removable comfort insole, DRI LEX lining to keep your feet cool and dry.
---
We Also Recommend
---
Quick delivery, quality product
I had a fantastic experience ordering a pair of shoes I needed within DAYS. They arrived on time, and as advertised. Would highly recommend!
Women's GI HI Gloss Uniform Shoes
Well I did not get the high gloss, I got the flat finish but wanted the gloss. Also, my co-worker and I ordered our shoes on the same day. She ordered a 10W and I ordered the 7 W. I received the 10W and she received the 7 W. Whoever filled both orders did not pay attention
Quartermaster
We had a quick response. Product was what we needed and in great condition.
Price was better than competition.
Too wide
The heel and inside ankle area gaps too much. It is to wide for the rest of the shoe