Polartec 200 Fleece Bib Overalls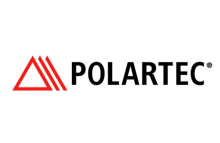 Winter Protection Perfection: Casual, Comfortable, and Warm
US Military Issue
Cold weather Fleece overalls
Lightweight and quick drying
You won't have to hibernate while wearing this cozy and warm 100 percent fleece black overall. Its insulating polyester fleece fiber provides excellent protection against gusty winds and frosty temperatures. They are the military equivalent of Polartec® Classic 200, manufactured by Peckham, the main cold weather component of the old ECWCS system.
This casual and comfortable bib overall features attached, adjustable suspenders and a zipper on both sides for easy access and removal. Made with pride in the USA, this lightweight overall is quick to dry and incredibly easy to care for. If you are seeking a casual look that's comfortable and warm in cold weather, purchasing this overall is a no-brainer!
---
We Also Recommend
---
Polar tec bibs
These polartec are super for hunting or anything winter related. One layer vs multi layers for cold weather. McGuire Army Navy is where I buy all my military surplus supplies, from socks to canteens they have it all and at great prices.
Polartech overalls
A bit short, but for warmth and mobility spot on
Very warm, excellent quality, fit is perfect. I live in Iowa, and the temp is below freezing..today -4°F and yet wearing these under a pair of Levi's I'm warm enough. Will buy again.
Polartec overalls
The overalls are made good add they help to keep you warm without a lot added weight
Fit great!
I'm 5'4" at 135 lbs with a 30 waist. I ordered a size small regular. At first I was concerned that it might be too small, but I took the chance and ordered it anyway. I was pleasently surprised that the bib fit ferfect. The legs sit about 4in high above my ankle, but from my understanding this is how they are ment to be. No biggie for me cuz I wear a 8 in high boot when I'm working. I would definitely suggest these if you spend long hours out in the cold.